Focke Wulf Fw 190 A, The Early Variants
When the Fw190A had it's debut over the channel front by late summer of 1941, it came as a shock to the British RAF pilots. This fast and extremely manouverable new German fighter outclassed their Spitfire Mk V in any respect. The business-like yet powerfull lines of the Fw190 would rule the skies over Europe for the year to come, remaining competitive in it's various reincarnations for the duration of the war.
Included in this Flight Simulator X Add-on package are renditions of the four early production variants of the WW II Luftwaffe's second major fighter aircraft, the Focke Wulf Fw 190 A-1, A-2, A-3 and A-4 and a special high altitude modification, the Fw190A-4/U7. The package consists of 9 different model variations and 34 liveries, some of which have never been done before for a flight simulation, beautifully recreating the early operational history of this legendary German fighter aircraft.
Each variant has a unique 3d virtual cockpit with fully operable and working 3d instrumentation, re-creating German period micro mechanics in a depth never before seen in a Flight Simulation.
The flight physics for each aircraft are captured uniquely, making full use of Flight Simulator's advanced 6DoF aerodynamic equations, including accurately modelled coupled Moments of Inertia calculations, giving the virtual pilot a distinct sensation of flying in air.
16.90 EUR
incl. 19% German VAT
14.20 EUR ex VAT
Tax rates may vary by country
buy now
Reviews and Awards
"Simply amazing in all aspects... The incredible in-depth detail of the Focke Wulf, down to the very last screw. The superb flight characteristics of the plane, and the wonderful handling of this beauty. A must buy for any aviation or World War 2 plane enthusiast, Worth ever penny!"
Dylan Koke, FS Pilot Shop Customer Review
"If you've read much about FW190s you'll already have an appreciation of how she should fly - fast, sensitive bordering on twitchy, responsive (especially in roll) and raring to go and kill something, including you if you take liberties. That's exactly how she does fly, quite exilharating."
SpaceWeevil, Sim-Outhouse forums
"I love it. Excelent acceleration, good climb, Rolls like a devil out of hell. Just amazing. The textures are excelent and you can see all the bumps and dings in the skin."
Jaws2002, Ubi.com forums
"Certainly these must be the most detailed and accurate gauges ever seen in FS"
SolarEagle, Sim-Outhouse forums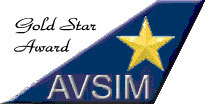 AVSIM Gold Star Award, 2010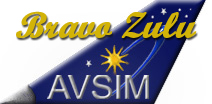 AVSIM Bravo Zulu Award 2011, Military Aircraft

FlightXpress Gold Award, 2010

PC Pilot Magazine Classic Flight Simulation Award, 2010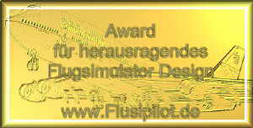 Flusipilot.de Award For Outstanding Flight Simulator Design
System Requirements
Windows XP SP 2 , Windows Vista, Windows 7 or better
Microsoft Flight Simulator X Service Pack 2, Gold or Acceleration Expansion Pack, FSX Steam Edition
Dual Core Processor 2.4 GHz or better
512 MB DX9 Graphics Card
2GB RAM
300 MB free disc space for the executable, 900 MB free disc space for the installation.
A fast internet connection to download the installation files.